At Grant Thornton, talented people are at the heart of our strategy and drive all of our successes in more than 140 countries.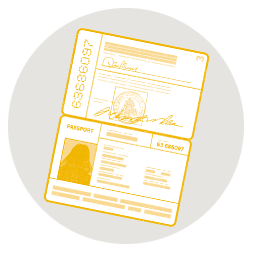 Last week I had the occasion to visit Danang City the main city in Central Vietnam located in Quang Nam Province.
Danang is one of the five largest cities in Vietnam with a population of 1.1 million and lies at the heart of Central Vietnam and at the axis of the North South road network and the East West Corridor connection the Indian Ocean to the Pacific Ocean.
The City is well known for the ease of doing business (it ranks no.1 on the Provincial Competitiveness index) and the developed infrastructure and one of the finest beaches in Vietnam. It is also one of the most developed cities in terms of administrative reform.
Danang lies between 4 World Heritage sites of Hue, Phong Nha caves, My son and Hoi An and has also voted as one of the top ten tourist destinations in Asia[1] and one of the 52 places to go in the world[2]. Last year the city received 4.6 million visitors of which 1.2 million were foreign tourists.
Danang has a workforce of over 500,000, a GDP of US$ 2.5 billion and an average per capita GDP of almost US$ 2500 and retail sales of some 3 billion including goods and services.
Danang has an international airport with 127 flights a week from and to regional destinations on a daily basis and there is an expansion underway to increase capacity to 6 million passengers a year and which will be completed by Q2 2017 before the December APAC meeting. The city also has a modern port with direct routes to many Asian Cities, Europe and America. The port, which can accommodate 45,000 to 50,000 DWT bulk ships and 2000 TEU container ships has a throughput of 7 million tons pa and is already close to capacity.
The City itself has 6 industrial parks and a software park in operation with an IT park and Hi tech park under development and a 2nd IT park planned. There are 90 FDI projects located within the 6 operating parks and 299 domestic projects. In addition there are 40 foreign representative offices.
Danang has more than 50,000 new entrants to the labour market each year and many of these entrants are graduates from the 20 colleges and universities and the 59 vocational schools. Salary costs are estimated to e 20-30% lower than in HCMC and Hanoi.
Finally Danang has a very friendly and progressive Investment Promotion Centre which offers investors a true one stop shop.
I was warmly received by several departments of the City and Provincial authorities and would highly recommend anyone looking to invest in non-polluting industries, high-tech or IT seriously consider Danang or Quang Nam as a possible destination.
Ken Atkinson