At Grant Thornton, talented people are at the heart of our strategy and drive all of our successes in more than 140 countries.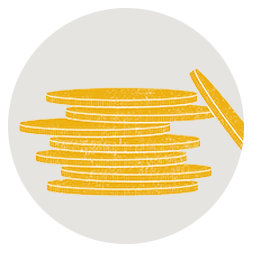 Last week I attended the VinaCapital Investor conference, which had the largest attendance for many years as the interest in Vietnam is rebounding strongly. VinaCapital is one of the leading fund managers in Vietnam and VCG Partners Vietnam Fund (VVF) remains Vietnam's largest UCITS – compliant fund.[1]
The general consensus of most presenters was that Vietnam is a really bright star against a gloomy backdrop for Southeast Asia. Andy Ho CIO of Vinacapital said that "whilst international investors are paying close attention to ASEAN due to the regions number of emerging markets. However recent political events in some neighbouring countries, including Thailand, Malaysia and Philippines mean that investment opportunities for global funds could be limited. Whereas Vietnam's political stability and strong economic growth will give Vietnam a big advantage. Vietnam is expected to grow by 6-6.3% in 2016 and 6.5% in 2017
Dr Jim Walker Founder and Chief Economist of Asianomics Group also presented his view that Vietnam is poised at the start of a sustained growth cycle. He underlined that there will be further credit growth to come which will also help boost the investment cycle.
Vietnam has 311 listed companies on the Ho Chi Minh Stock Exchange with a market cap of circa US$ 70 billion. The price earnings ratio currently stands at 16 which is lower than some regional peers (Indonesia 28; Philippines and Thailand 22, Malaysia 18). With a dividend yield of an average 2.3% Vietnamese stocks remain cheaper than their regional counterparts.
With heavy weight but sought after SOE's being ordered to list (Hanoi Beer and Saigon Beer) ands the Government planning to sell a sizeable stake in Vinamilk and potential listings by Mobiphone the market is likely to attract large institutional investors.
Another positive for the market has been the stability of the Vietnamese Dong which has only traded in a very small band this year in spite of of some significant falls in some neighbouring countries. Unless there are some significant external shocks no major change is expected in the VND/US$ exchange rate. This would leave Vietnam with almost zero devaluation this year the first time for many a year.
Ken Atkinson
---
[1] UCITS - Undertakings for Collective Investment in Transferable Securities