At Grant Thornton, talented people are at the heart of our strategy and drive all of our successes in more than 140 countries.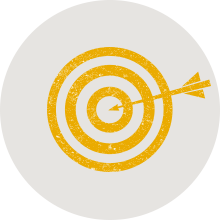 Competition is getting tougher for domestic brewers as foreign rivals increased their shares within the country's beer industry. With a population of 93 million and a beer-drinking culture, Vietnam is attractive to foreign investors because of the perceived growth potential of its beer industry. Indeed, foreign manufacturers, both newcomers and those who have been in country a long time, have rushed to scale up their production in Vietnam. Recent entrants include AB-In Bev from the USA and Sapporo from Japan.

Vietnam has a total of 129 breweries and an installed capacity of 4.8 billion litres whilst in 2015 production was 3.4 billion litres[1]. In 2015, Saigon Alcohol Beer & Beverages Corp (Sabeco) remained the biggest player with a production of 1.38 million litres followed by Vietnam Brewery Limited (VBL) brewers of Tiger and Heineken with 729 million litres[2]. The other big local player is Hanoi Beer and Beverage Corporation (Habeco) with a production last year of 667 million litres[3].

Sabeco and Habeco have long been investment targets from foreign investors but to date have remained state owned but their growth is said to be slowing and profitability is said to be much lower than thei9r closest rival VBL.

Domestic beer companies are preparing themselves for fierce competition from foreign beer companies after the signing of the Trans Pacific Partnership Agreement. Under the TPP, Vietnam will remove its tax on imported beer. This is expected to attract a further wave of new investments from overseas and even fiercer competition and will increase the interest further from foreign investors in both Habeco and Sabeco.
Kenneth M Atkinson