At Grant Thornton, talented people are at the heart of our strategy and drive all of our successes in more than 140 countries.
Every digital project, from the implementation of Enterprise Resource Planning (ERP) or other business software to a suite of collaboration tools, requires project management to estimate, coordinate, and control the resources of time, budget, and manpower needed to implement successfully, and achieve the business targets of the new digital system on-time and on-budget.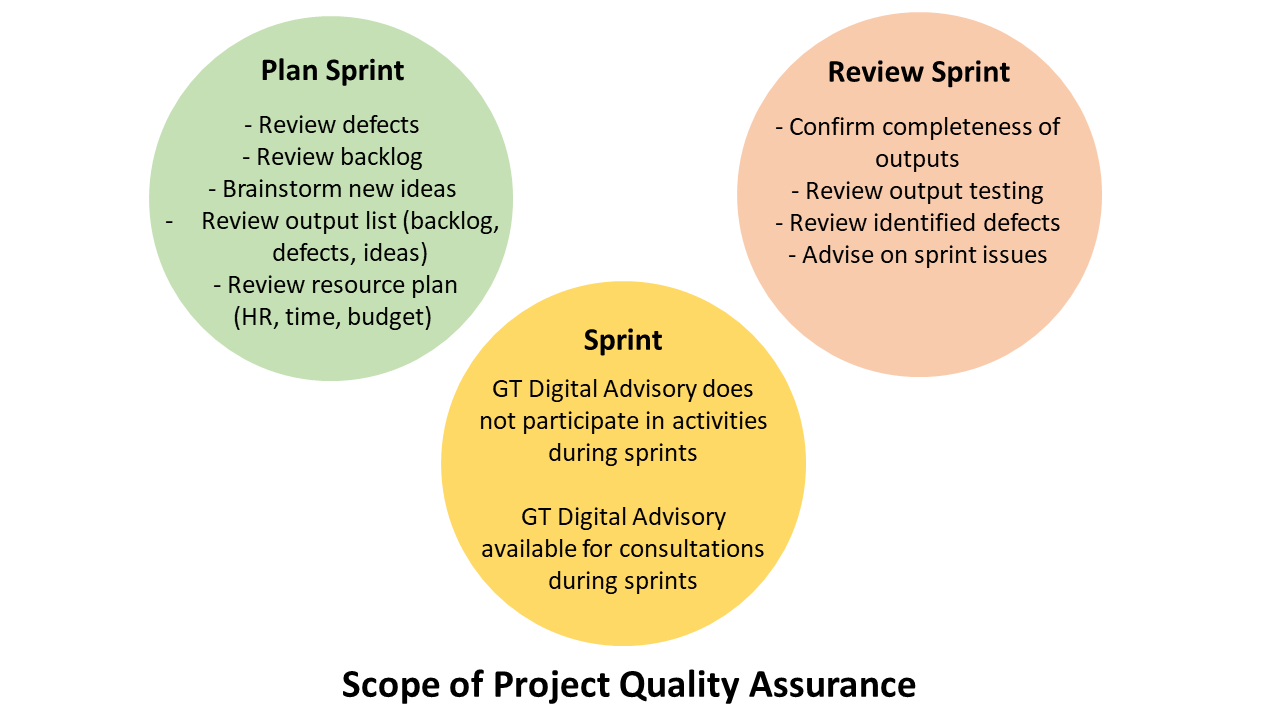 A project management team, usually with representatives from the company's internal IT and/or digital units, from impacted business units, and from the vendor(s), is put together, and a project manager or project management unit is assigned.
These digital projects are challenging, and more often than is acknowledged, fail to fully achieve their objectives. The most common reasons for failure include: (i) lack of backing from leadership; (ii) unclear and/or shifting objectives; (iii) unforeseen impact on ongoing operations; and/or (iv) poor project management.
"Independent project quality assurance (QA) can lower cost, save time, and improve the quality of deliverables for most digital projects," stated Claude Spiese, senior advisor of Digital Advisory at Grant Thornton Vietnam. "The key is to engage an experienced project QA advisor, who works closely with the project team to provide advice as well as independent validation and verification (IV&V) of project milestones and deliverables."
Claude has taken this role in many projects in Vietnam and regional countries over the last 20 years, including IV&V for the Vietnam State Treasury TABMIS project, one of the largest IT projects in Vietnam.
The digital QA advisor is on the side of the customer but also provides support to the vendor to help them meet or exceed the expectations of the customer. The project QA advisor should be part of the project from beginning to end, not just to QA after the project is complete and it is too late to correct most defects. Basically, the vendor does not get paid until the digital project QA advisor agrees with the customer to sign-off on the deliverables or milestones. A rejection of sign-off is always accompanied with a detailed list of issues to be addressed and accomplished so that signoff can be achieved as quickly as possible. The digital QA advisor helps to keep the project moving forward, while assuring the objectives are being met at a high level of quality.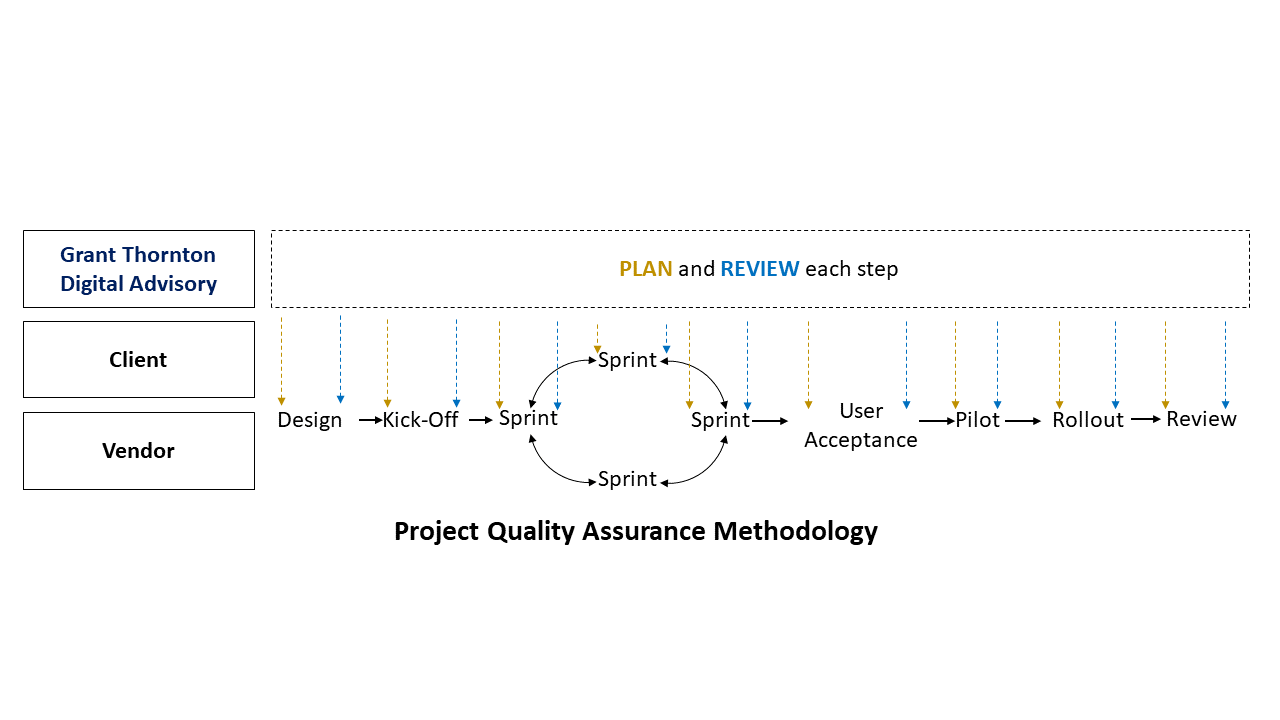 Grant Thornton Vietnam's digital project quality assurance methodology focuses on providing advice and QA both before and after every project milestone, from concept to specification, design, contract, kickoff, every agile delivery cycle, each payment milestone, and project wrap-up and closure. Its practical real-world approach delivers project-specific quality assurance (not boilerplate).
Independent digital project QA should not add cost to the project, since the QA function must be conducted by the customer and/or the vendor in any case. Rather, the independent advisor relieves the workload of the project team and adds valuable expertise and experience.
Source: https://www.vir.com.vn/every-digital-project-needs-quality-assurance-83550.html
View the published version