At Grant Thornton, talented people are at the heart of our strategy and drive all of our successes in more than 140 countries.
Exploring a region of diversity and opportunity
Asia-Pacific is a region of huge diversity, not only culturally and geographically, but economically too. Japan is a member of the G7 and a world leader in automotive and technology. Singapore competes with London and New York as a global financial centre. Australia and New Zealand are sometimes treated as a region in their own right due to both geography and culture - it takes over 12 hours to fly from Delhi to Sydney and history ties them more to the UK and US - but they are increasingly connected to Asia through trade.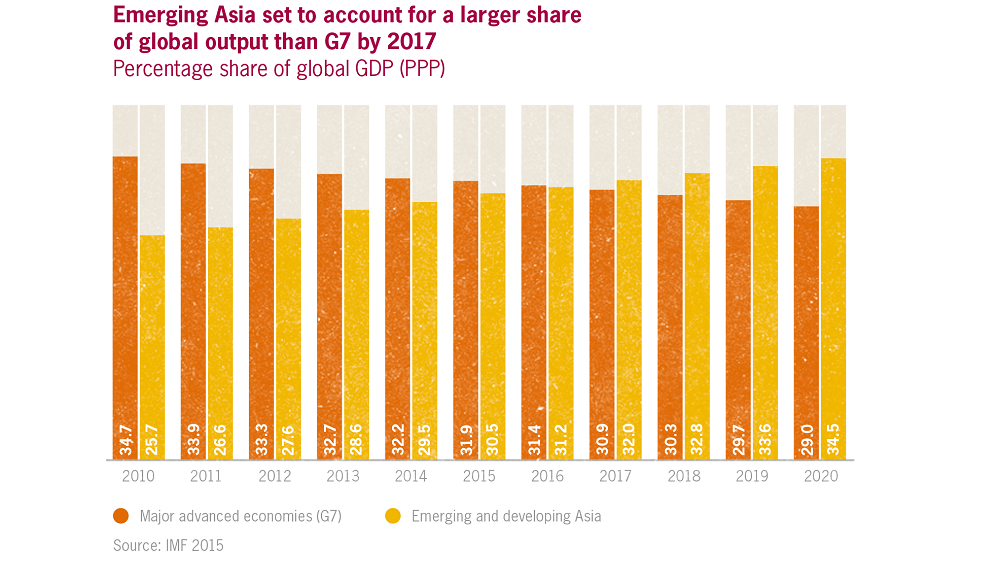 Some of the region's emerging nations are so important to the global economy that they cannot be treated as a single mass. China is the world's most populous county, its biggest trader and its second largest economy (although on a purchasing power parity or PPP basis, its largest). India will soon overtake China in terms of population and its economy is now estimated to be growing faster. Southeast Asian countries are increasingly acting as a collective unit, exemplified by the burgeoning ASEAN economic community – collectively the world's seventh largest economy.
Drawing on interviews from our International Business Report (IBR) and data from the IMF, UN and Economist Intelligence Unit, this report explores the opportunities and challenges for business growth in Asia-Pacific. The slowdown in China, regional tensions and ageing populations emerge as key threats to regional growth prospects, while businesses are excited by the Trans-Pacific Partnership and increased ASEAN cooperation.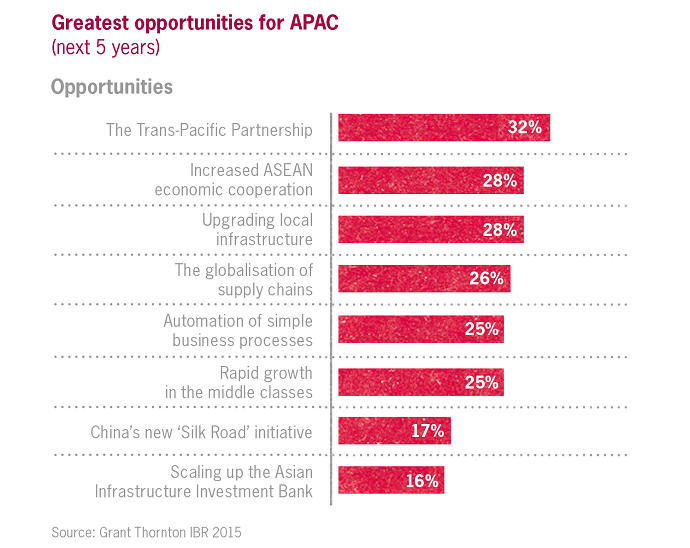 For further information, please download 'The future of Asia-Pacific'. [ 3238 kb ]