At Grant Thornton, talented people are at the heart of our strategy and drive all of our successes in more than 140 countries.
We are pleased to announce the release of our 18th consecutive survey - "Private Equity in Vietnam - Catching up and getting ahead".
As the US-China Trade War threatens to shake up the established global value chain, private equity investors are looking for new opportunities in South East Asia, especially the hotspot neighboring country - Vietnam. Venture Capital and Private Equity Investment in Vietnam has soared to a new record level in 2018 and promises vast potential for growth in the coming years.
The Vietnam Private Equity Investment Outlook 2019 is the latest issue of our annual study to offer unique insights and perspectives into the private equity market in Vietnam. The 2019 edition would take a special focus on investment's value creation: how private companies ground support from Private equity funds to seize opportunities and overcome challenges of intense competition and digital disruptions.
Survey respondents represented a wide range of individuals and institutions that are currently working in the private equity investment sector, including: Corporate Investors and Investment funds (23%); Advisory firms (29%); Private companies (29%); Securities firms (9%); and Others (10%).
Report in English
Download PDF [1560 kb]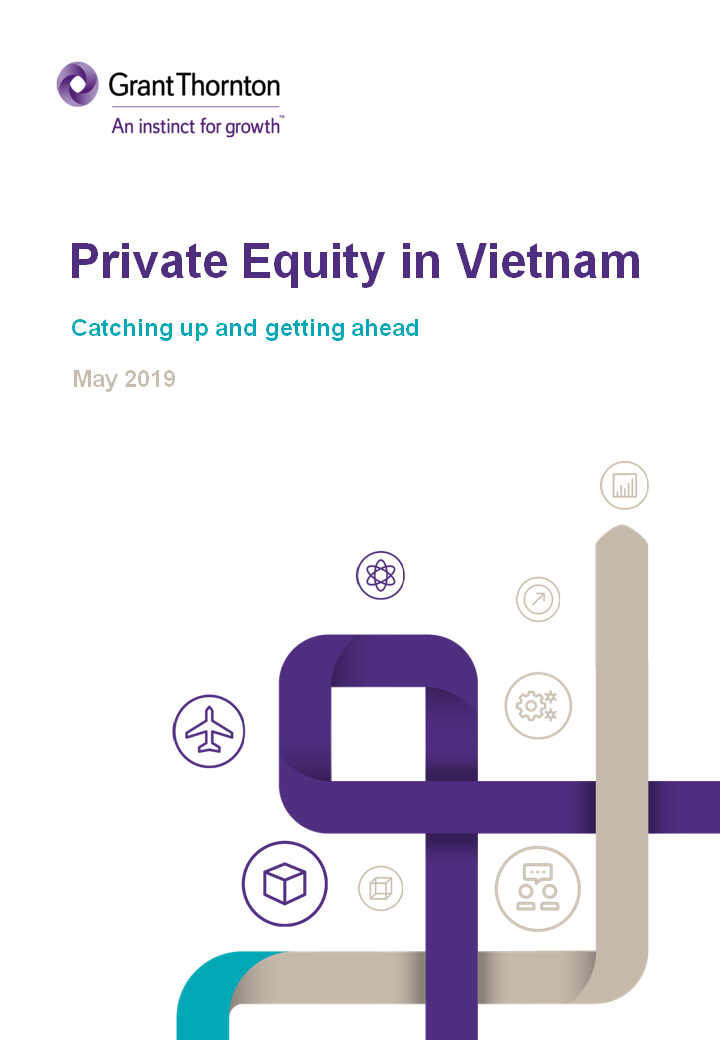 The first part of our report recaps the private equity landscape in Vietnam and establishes investment outlooks across key promising sectors. In the following parts, we walk you through the issues during the entire investment process from the perspectives of both investors and investees.
We hope that this study will equip you with insights for decision-making and accelerate your investment journey in Vietnam's Private Equity market.

We would like to express gratitude to all of those who responded to our survey request for their valuable contributions.
We hope that you enjoy reading the edition and look forward to your constructive feedbacks. Should you have any concerns or questions, please do not hesitate to contact Ms. Vinh Ha via VinhHa.Nguyen@vn.gt.com and Ms. Chau Nguyen via Chau.Nguyen@vn.gt.com
Report in Vietnamese
Download PDF [1863 kb]