At Grant Thornton, talented people are at the heart of our strategy and drive all of our successes in more than 140 countries.
Vietnam Private Equity Report February 2016
Private Equity investment in Vietnam remains a significant driver behind Vietnam's economic growth. The sentiment expressed by those operating in the Private Equity sector has an important impact on the economy as a whole, which this survey seeks to measure.
In this 14th survey on the Private Equity sector carried out between December 2015 and January 2016, a majority of respondents have maintained their positive views towards Vietnam's economy (though there was a reduction of 11% compared to 6 months ago). Regarding the view towards investment activities, the results are unchanged compared to the prior survey result, with 86% of respondents expecting the level of investment activities to increase in Vietnam in the next 12 months.
In this survey, the results also indicate significant changes in the sourcesof transactions, where most of participants are expecting more transactions from "SOE's equitisation" rather than from "Private/Family owners".
Report in English
Download PDF [1284 kb]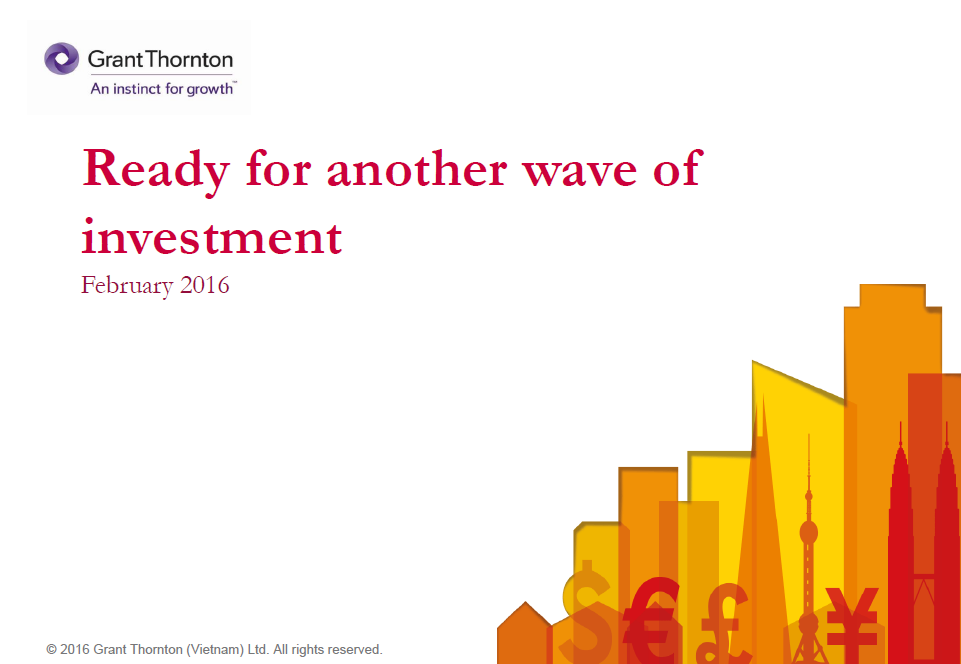 The Retail sector and the Food and Beverage (F&B) sector are currently considered the two most attractive industries for PE transactions according to our respondents' opinions.
Regarding the critical success factors, "Economic growth" and "Sector specific opportunities" continued to be the two key factors selected by 76% of respondents. On the other hand, "Difference in Valuation expectation" maintained its top position as the key deal breaker.
With an optimistic view of Vietnam's economy, we observed many investors currently paying more attention to the Private Equity sectors. They are ready to put additional resources in the market with an expectation of better long-term returns.
Report in Vietnamese
Download PDF [1812 kb]