At Grant Thornton, talented people are at the heart of our strategy and drive all of our successes in more than 140 countries.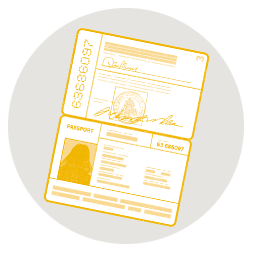 Grant Thornton Vietnam's Hotel Survey 2014 presents financial, operational and marketing information for the 2013 financial year from a range of Vietnamese hotels and resorts.
For simplicity, "Hotel" refers to both hotels and resorts, with our survey covering 3, 4 and 5-Star rated hotels. Statistics are presented by Star Category (hotel rankings), Hotel Size (number of rooms) and Hotel Region (location).
When presenting the statistics, hotel size is defined within three categories ranging from small to large hotels, described as less than 75 rooms, 75 to 150 rooms and more than 150 rooms.
Lastly, hotel regions are separated into the three main areas of Vietnam; the North, the Central and Highlands and the South. In the North, the hotel participants are located in the capital Hanoi, Sapa and Ha Long City. In the Central and Highlands region, the hotels are located in cities such as Da Nang, Hoi An, Hue, Nha Trang and Phan Thiet. Hotel participants from the South are mainly located in Ho Chi Minh City, Phu Quoc, Vung Tau and Mekong Delta.
In this year's survey, the number of participants from 3-Star hotels is not as extensive as in earlier years, particularly in the North. Together with the change in hotel mix of this category, these may cause significant year-on-year movements in the analysis.
This report is prepared to provide readers with a general, as well as specific, view on hotel operations in Vietnam by presenting data covering different criteria for analysis such as hotel facilities, staffing, financial statements and market data. For financial analysis, the data is shown up to net profit before interest, tax, depreciation and amortisation ("EBITDA") for the purpose of relevant comparability. The unit of currency is the United States Dollar.
As can be seen later in this report, most data is presented in percentage terms or as averages. For instance, with financial statements, Dollar figures are shown as a percentage of total revenues. In the market data analysis and other sections, statistics are in the form of averages of the respective items. For ease of comparison, the report presents the survey results of each specific category alongside key findings. In the Appendices, readers can also find tables showing the minimum, maximum and mean values of market data for the 2012 and 2013 financial years. This report, however, does not attempt to set operating results for the Vietnam hotel industry. The figures and ratios in this report should not be considered as standards for any type of property.
The report users also need to note that not all changes from one year's results to another are due to actual year-to-year differences. Sometimes, they may be a result of a different mix of survey participants. Readers should note that due to limits on analysing data based on specific sample sizes, the results should be regarded as indicative only.
Hotel Survey 2014 - Executive Summary - ENG
Hotel Survey 2014 - Executive Summary - VIE