At Grant Thornton, talented people are at the heart of our strategy and drive all of our successes in more than 140 countries.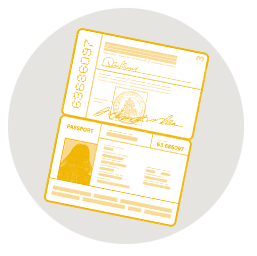 Whilst the international arrivals continuously decreased in May and June by 9.62% and 19.94% compared to the previous months of the year as a direct result of the East Sea issue, the total number of international arrivals in the first 6 months of 2014 was 4.3 million, a significant increase from 3.5 million in H1-2013. Compared to the target of 8 million international visitors for this year, the number accounts for 53.7%, which is a positive sign for Vietnam's tourism industry. With the growth in arrivals from other origins and a significant growth in number of international arrivals from Hong Kong, Japan and Germany, this will help the Vietnam tourism to cover the loss from Chinese tourists, and achieve the industry target. In order to actively respond to the negative impact of the East Sea issue which occurred in May 2014, the Ministry of Culture, Sports and Tourism of Vietnam, and VNAT has planned to improve the quality of services in the coming period, as well as to promote Vietnam as the "safe, friendly, and quality" tourist destination globally through media and direct communication.
In terms of revenue, according to VNAT, total revenue contributed by the tourism sector reached approximately VND125,000 billion in H1-2014, increasing by 22.5% compared to the same period in 2013, and contributing to 50% of total budgeted amount for 2014.
The rapid increase in arrivals from China in the first 4 months of 2014 helped Vietnam achieve over 50% of the annual target in the H1 2014. In addition, the above achievements could be also attributed to the success of a series of events held by cities and provinces nationwide during the last 6 months promoting local tourism products as well as the image of the nation, namely:
Anniversary of 410 years and new tourist destinations in Quang Binh province, such as Sinh Ton Valley, Thuy Cung Cave, Nuoc Mooc Spring… especially the largest Cave in the World, namely Son Dong Cave.
Festival Hue 2014 from 12 – 20 April which attracted the participation of approximately 2.4 million people
The International Kite Festival 2014 in Ba Ria – Vung Tau held from 8 to 12 May 2014, has welcomed the participation of 80 Vietnamese kite artisans and 75 international ones from 29 countries and territories around the world
2014 Ha Long Carnival which opened on 30 April 2014 has attracted a huge number of tourists
Over 20 countries participated in the Vietnam International Travel Mart: with participants from, Japan, China, Russia and France, which was held in Hanoi on 3 April 2014.