At Grant Thornton, talented people are at the heart of our strategy and drive all of our successes in more than 140 countries.
Introduction:
All operated entities need to be set up the accounting and tax systems to comply with the local regulations and requirements of internal management and investors. This service can help you to set up initially as a basis then transfer for your well business operation and management consequently.
Solutions:
design a proper chart of accounts
proper accounting and reporting processes
proper jobs descriptions for the entities' staffs
software selection and advisory
internal controls for accounting and reporting processes
required and proper reports
required and submitted taxes reporting obligations
accounting and taxes training courses
transferring processes
How Grant Thornton can help:
We can support you in designing your accounting and taxes systems and organisation of related accounting and taxes processes.
Our support to you is for striving to increase the effectiveness of the accounting and taxes function within your business.
Our support involves designing and implementation by training courses and transferring processes.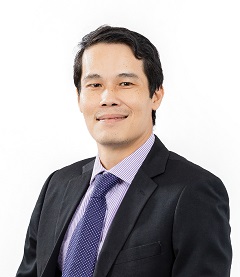 Get in touch
Partner, Head of Business Process Solutions