At Grant Thornton, talented people are at the heart of our strategy and drive all of our successes in more than 140 countries.
Using the offshore company model will facilitate the owner in the process of transaction and expand overseas markets, take advantage of the tax policy with many incentives and protect the value of the family enterprise's assets.
Offshore companies are often maintained with strict confidentiality, the establishment process and annual declaration are simple and fast. Our customers will receive the most up-to-date and relevant consultancy. However, there are still certain challenges for Vietnamese businesses establishing an offshore company for the first time. Therefore, we will support businesses throughout the process from studying to making the decision and maintaining the company on annual compliance basis with detail of services:
Advisory service:
Step 1: Directly discuss with the Client to determine the appropriate goal of setting up an offshore company;
Step 2: Analyze compliance requirements including taxes of each offshore jurisdictions;
Step 3: Review Vietnam's investment law on the basis of the enterprise's current investment purposes and operations;
Step 4: Consult the process of establishing an offshore company and its obligations during operation.
Formation of an offshore company service: to be commenced after the clients go through the foregoing advisory phases.
Assistant for on –going offshore entity service:
Update compliance with regulatory changes
Support basic legal proceedings if change occurs
Enterprise restoration, dissolution or liquidation
Re-domiciliation
Procedure for designated personnel changes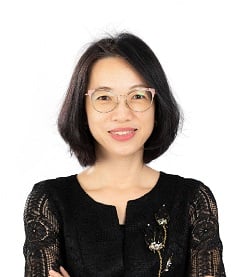 Get in touch
Director, Business Development cum International Liaison