At Grant Thornton, talented people are at the heart of our strategy and drive all of our successes in more than 140 countries.
Grant Thornton Vietnam is one of the leading offshore advisory and incorporation service providers. Our expert team with experience from years of helping our clients navigate jurisdictions globally for optimizing achievable benefits.
Our seamless collaboration with member firms in Grant Thornton International network and business partners in all major jurisdictions brings breadth of understanding and depth of knowledge to clients. We will keep you update with market trends and regulation changes to prepare for any coming business opportunities.
Advisory services:
There are many things to prepare before expanding into another country, particularly the incorporation type, investment structure while in compliance with all local laws. Our experts have extensive experience in offshore investment advisory and will advise as well as highlight those important points to you in terms of tax and accounting perspectives.
Incorporation & Formation services:
Our professional formation service in all major offshore financial jurisdictions are not limited to:
The British Virgin Islands
The Cayman Islands
Hong Kong
Singapore
United Arab Emirates free zones
Samoa
Other jurisdictions
Assistance in Bank account opening in relevant countries:
We maintain close relationship with the financial institutions across the globe. We provide the advices and assistances in preparing and submission documents relevant to your nationality, business activity and your enterprise's legal identity so that we can obtain a high success rate for bank account opening.
Post-incorporation services:
Statutory returns and fees submission
Memorandum and articles amendment
Issuance of certificates
Restoration or striking-off of companies
Liquidation
Other ad-hoc services
Asset Protection for Private Wealth:
You've worked hard to build your family's wealth and now you consider protection of business and personal assets. We understand that, when it comes to personal and family business, every situation is unique. We'll work with you to develop a tailored plan for the family to enable you to achieve your needs now and in the future.
(term "offshore company" refers to entities or financial institutions established and operating in jurisdiction where tax incentives can be applied to non-resident beneficial owners. The company mainly works for asset protection, confidential enhancement or global market expansion)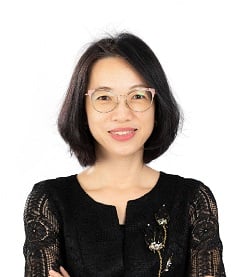 Get in touch
Director, Business Development cum International Liaison