At Grant Thornton, talented people are at the heart of our strategy and drive all of our successes in more than 140 countries.
The development of the economy with many modern financial instruments has brought many advantages and opportunities for the enterprises, but there are still certain potential risks in any type of business. So how to protect your asset value with an appropriate company structure while stay compliance with relevant regulations?
We are here to help you achieve these goals. We advise to help ensure that your personal property and your family business are protected in terms of compliance with applicable regulations. The professional team will assist you with the following optimal advice:
Advisory for appropriate trust structure to manage individual assets in different jurisdictions
Set up trust overseas according to your needs
Maintaining the trust's operations in compliance with the law
Other trust -related services
Close coordination with Grant Thornton International network's member firms and reputable Business Partners with practical experience and in-depth expertise will deliver a professional experience together with great value to you.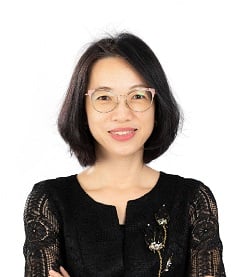 Get in touch
Director, Business Development cum International Liaison