At Grant Thornton, talented people are at the heart of our strategy and drive all of our successes in more than 140 countries.
Grant Thornton unlocks the potential for growth for dynamic organisations. This is our Brand Promise. It was developed based on insights from our clients that suggested they are seeking a different kind of experience from their advisers. An experience that is forward – looking, agile and collaborative that offers more meaningful advice based on a deep understanding of their needs and commercial context.
The Grant Thornton Client Journey will include the core steps such as starting the engagement, service delivery, finalising the engagement and on- going relationships.
Being a critical part of Grant Thornton Client Journey, our Business Development Team will help to connect prospective clients with the right experts anywhere in the global and local network to provide the right support.
We strive to live up to our Brand and Client promise through our well qualified people who live our firm's values.
Audit and Assurance
Statutory audit
IFRS audit
Review of financial statements and financial information
Reporting accountant
Compilation of financial information
Cross-border audit
US GAAP audit
Agreed-upon procedures
Tax services
M&A Transaction
Licensing services
Tax due diligence
Tax advisory on business model and transactions
Tax compliance services
International tax planning
Expatriate tax planning
Tax health check
Customs and trade
Transfer pricing
Advisory Services
Transaction advisory services
Valuation services
Business risk services
Business consulting services
Business Process Solutions
Accounting services
Tax compliance within outsourcing
Payroll, personal income tax & labor
Secondments/ loan staff services
Compilation of financial/ non-financial information
Business process outsourcing
ERP and accounting software advisory
Accounting systems review and improvement
Management report and analysis
In this way, our Brand Promise directly shapes our Client Promise:
We discover what's important to our client and make it important to us
Agile and responsive service
Pragmatic solutions to help our clients improve and grow
Collaborative team with a different mindset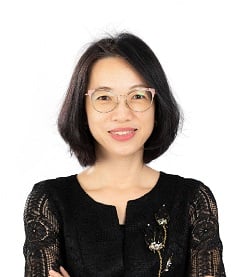 Get in touch
Director, Business Development cum International Liaison