Global survey finds cross-border M&A activity increases 18%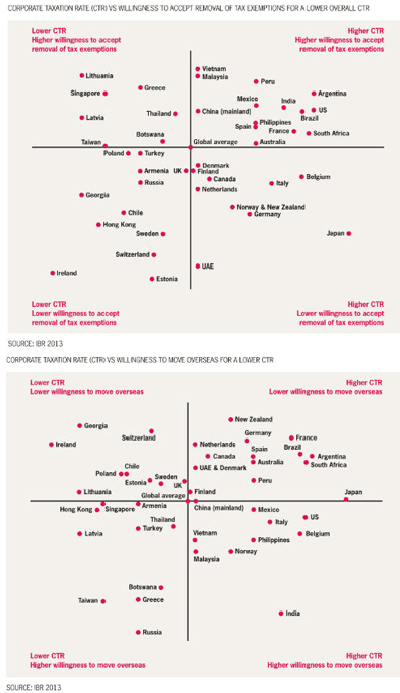 Grant Thornton's International Business Report (IBR), a quarterly global business survey in 44 countries, finds an increased appetite for cross border acquisitions as demand is at its highest level since 2008. Despite the political and economic events of the past twelve months, planned cross border M&A is driving acquisitive growth increasing by 56% since 2008 and 18% in 2012.
Key findings:
44% of European businesses plan to drive growth through a cross border acquisition in the coming year. Spain (61%) is the most fervent about future cross border M&A activity whilst, in contrast, only 46% of German businesses are looking to cross border acquisitions.
Response from Russia (increase of 177%) and China (increase of 81%), emphasise the development and growing financial strength of mid-market companies within these countries that now have the ability and interest in sourcing growth internationally.
Increase in appetites since 2008 show Singapore (86%), the UAE (66%), India (59%) and Japan (50% increase) all have strong plans to grow through cross border acquisition.
Australian respondents (25%; increase year) show the most support for domestic targets as the focus of their acquisition strategy.
Mike Hughes, Grant Thornton's Global service line leader for M&A comments, "Whilst the overall outlook for M&A remains cautious due to the recent backdrop of the Eurozone crisis, the US fiscal cliff and political instability in the Middle East, what many of our M&A teams have been experiencing is the substantial interest and support for corporates of all sizes to look beyond their own borders for acquisition opportunities".
Although the current environment shows no significant sign of positive change, with many political and economic changes yet to come in 2013, M&A remains a key strategic tool to drive growth and build scale.
To obtain a copy of the report go to http://www.gti.org/Publications/Advisory-services-publications/index.asp
For further information please contact:
GTI communications
E: gticommunications@mailings.gtinet.org
Notes to editors:
About Grant Thornton International Ltd*
Grant Thornton is one of the world's leading organisations of independent assurance, tax and advisory firms. These firms help dynamic organisations unlock their potential for growth by providing meaningful, actionable advice through a broad range of services. Proactive teams, led by approachable partners in these firms, use insights, experience and instinct to solve complex issues for privately owned, publicly listed and public sector clients. Over 31,000 Grant Thornton people, across 100 countries, are focused on making a difference to clients, colleagues and the communities in which we live and work.
Grant Thornton International is a non-practicing, international umbrella entity organised as a private company limited by guarantee incorporated in England and Wales. References to "Grant Thornton" are to the brand under which the Grant Thornton member firms operate and refer to one or more member firms, as the context requires. Grant Thornton International and the member firms are not a worldwide partnership. Services are delivered independently by member firms, which are not responsible for the services or activities of one another. Grant Thornton International does not provide services to clients.
*All references to Grant Thornton International in the press release and this "Notes to editor" section are to Grant Thornton International Ltd. Grant Thornton International Ltd is a non-practicing, international umbrella entity organized as a private company limited by guarantee incorporated in England and Wales.
Director of Public Relations and External Affairs
T +1 312 602 8955